Today I spoke at our school's On A Roll ceremony.  This ceremony recognizes students who have been nominated by their teachers for their positive momentum.   Students are making progress and improving and we take time to invite parents in and celebrate these successes.
My remarks and images from my slide deck are below.
*********************************************************
I grew up in a tiny little rural town.  Tiny.  We didn't… and still don't… have a single stop light.  
I loved school from the moment I started.  
Everything about it – I couldn't get enough of learning. I asked so many questions.  About everything.  I'm sure I drove my parents (and teachers and baby sitters and friends) crazy with questions.  I would come home from school and play school with my dolls.  I think I always knew I wanted to be a teacher, but I kept trying out new things to see if maybe that was the path I should be on.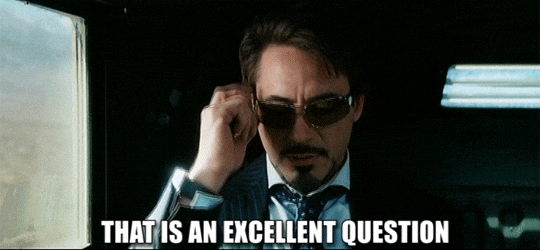 Each summer my mom signed me up for sessions at our local university – these week long camp-like sessions for kids were about all sorts of things.  Theatre, juggling, watercolor painting, computer programming, even one where we built structures out of all sorts of trash materials to see who could build one that was the strongest.
When I was in middle school I started to question what I really wanted to be when I grew up.  My parents were teachers and I knew they loved it, but I knew it was hard.  And I knew we didn't have a lot of money growing up and every teenager knows that money matters.  So there I was, trying all sorts of other things.  I know I asked myself was I picking education because it's what my parents did and what was familiar?  It was something I loved – being in school – but was that because I knew how to do it?
I went to the same school, same building, same 400 kids total from Kindergarten through 9th grade.  EVERYONE knew everything about each other.  But in 10th grade it all changed. I went to, what seemed like a HUGE high school.  We had about 1200 students and I had opportunities to try even more new things. Electives like 
Theatre!  Publications! Focused Art classes – I even painted a billboard with my design for youth art month and that billboard was installed along the road into our school's campus!  It was incredible.  I found new people (not the same 44 that I'd been in classes with since kindergarten) and kept thinking about what I wanted to do. All the adults kept asking us…so I kept thinking.
In 10th grade I came to Washington DC for a week long conference on law and the constitution.  I had convinced myself that maybe law would be a good career for me! We visited the supreme court, talked with lawyers who practiced all sorts of law, had mock trials, visited all the monuments and museums and I felt so out of place.  I was a country girl.  Here in this BIG city.  So much traffic, noise, and the people everywhere.  I knew I wasn't a city girl.  Hah!  And I didn't think law was for me after that week.
I kept looking for ideas of what I was going to be… everyone around me seemed to have it figured out so I pretended like I did too.  We took some aptitude tests that would ask how much you liked this or that and when graded, we were given a list of careers that would be good for us.  I did some research on those ideas suggested for me and settled on psychology.  So I started college with a psychology major.  It seemed like a path that had options! And I LOVED learning about behaviors and why people did what they did.
I headed to West Virginia Wesleyan College as a psychology major – a small college in a small town in central WV. Back in the 90s, when I enrolled, WV Wesleyan was in year 2 of a laptop initiative.  EVERY student had a laptop (a HUGE, heavy laptop). I qualified for a work-study – an on campus job to earn a little bit of spending money and one of the options that appealed to me during the first week on campus was at the tech help desk. 
I found friendly people and something I've always been drawn to – learning more.  I knew there were bits I knew about technology, but there was a TON that I didn't know. I interviewed and was hired.  I worked at a desk where students called in or walked in and asked EVERY question under the sun.  they fixed broken things in the back of the office…but I worked up front with the people.  I loved it.  I was one of the few non-computer science majors in there and one of the very few girls.  EVERY single day I learned something new and it was so exciting.  Most of the people I worked with would pass off questions they didn't know to our supervisors (or to me)- I wanted to solve ALL the puzzles.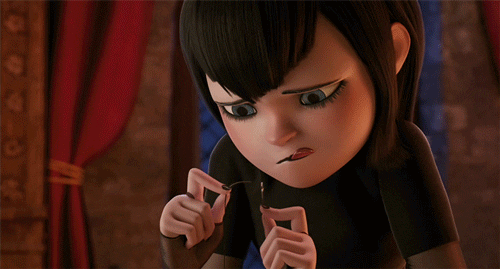 By this time, I'd realized I wasn't really interested in psychology and switched to an education major.  Funny, if I'd just trusted myself all along, I would have been an education major from day one. Probably from the first time someone asked me what I wanted to be when I grew up.  BUT if I hadn't questioned and kept exploring I wouldn't have really found my passion.
Because I found I really liked this side of technology – helping people use it effectively.  Helping to solve problems and discover ways to do things I'd never thought of before.  And really, every part of the work we did at the help desk revolved around solving puzzles.  A question or a problem that needed a solution or improvement.  So in addition to my education classes, I started taking some computer science classes.  I took programming and advanced programming and learned to use logic and structures to complete tasks.
I found I really loved the work I was doing at the help desk and kept at it all 4 years.  I became a Faculty Tech Assistant – meaning I helped professors use technology.  THAT was really my jam.  That was what I loved.  Helping teachers use something new that solved a problem or made something better or more efficient that they were doing.  At the time, i didn't think anything like this existed outside of college campuses.  I worked in schools (and went to schools) that didn't have much technology.  And they certainly didn't have people who helped teachers use technology so this became a hobby and a side job for me as I did my student teaching, graduated with a degree in education and a minor in computer science and got my first job.  
When I moved to Fairfax County a year later, I was AMAZED to find that we had a job JUST LIKE WHAT I LOVED in college! In our schools here, the school based technology specialist works with teachers and students to help them use new technology or ideas to solve a problem, improve a lesson they are currently using, bring in new instructional methods and more! We coach teachers … and here I am, 15 years after I graduated from West Virginia Wesleyan doing exactly what I found I loved back then.  Doing a job that I thought didn't exist "in the real world".  And I found this job because I was curious.  Because I wasn't willing to give up or give in or settle for what someone told me to do or what felt like an easy answer.  I kept looking and trying and asking questions. I still do that! Remember that little curious girl?  She's still here… and still annoys everyone with all the questions (luckily we have google and can find answers more quickly now!)
Do you ask questions?  Are you curious?  When you are riding in a car and pass a sign for something you've never seen before – a historical marker or a museum or a fort or monument.  Do you ask yourself questions about why that space is important?  About what happened there?  
Do you connect what you're learning in your classes – like my knowledge of programming and logic and problem solving – to what you see and do in real life?  
Curiosity is an incredible tool we all have access to.  It leads us down paths we might never even notice if we don't ask the questions. But we have to practice and use it.  I want you to be learners.  Be curious.  Notice and ask questions.  
I love this quote from Mario Testino, a famous fashion photographer from Peru: "My favourite words are possibilities, opportunities and curiosity. I think if you are curious, you create opportunities, and then if you open the doors, you create possibilities."
So go out there.  Ask questions. Create opportunities and create Possibilities.  
~Margaret